As fall quickly approaches the networks have been sponsoring events to promote their new lineups and Wednesday (August 4) it was Showtime, CW, and CBS turn bring the party for the TCA crowd.  The event, held at The Pagoda in Beverly Hills, brought familiar faces like CBS How I Met Your Mother's Jason Segel, Sarah Michelle Gellar– who will be making her comeback to television this fall on the CW– and television darling Rachel Bilson, among others (featured below).
Rachel Bilson and Steve Madden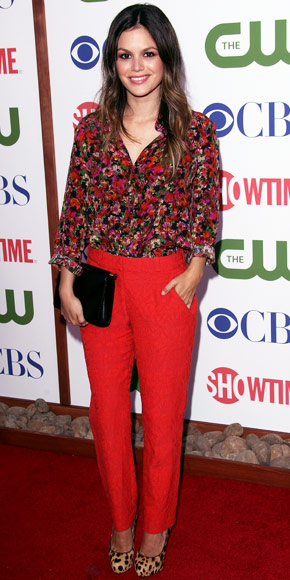 Rachel Bilson…what a fashionista! The petite actress who has a show debuting this fall on the CW (Heart of Dixie) showcased her adventurous style by mixing prints.  Bilson wore a button-down floral blouse with red accents and bright red slacks that she paired with amazing leopard print pumps very much like the Steve Madden Sarrina– what a pair!
Claire Danes and Pelle Moda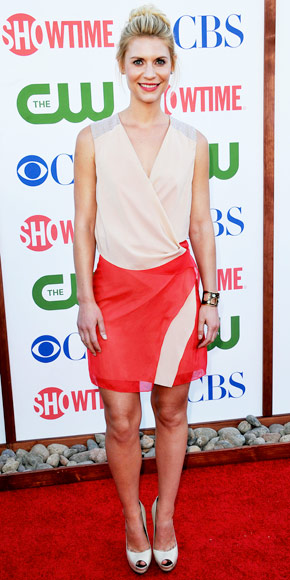 Actress Claire Danes also decided to wear red to the occasion but took a simpler approach pairing a silk wrap dress with red accents and white pep-toe heels similar to Pelle Moda Whitney.
Jaime King and Kate Spade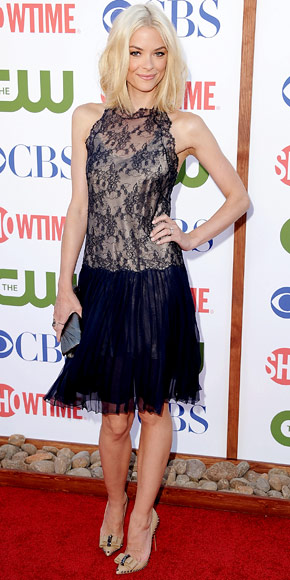 Jaime King has been dressing to impress lately and we have fallen under her stylistic charm.  King wore a fabulous black and nude Valentino lace dress that she contrasted with nude pumps like Kate Spade Baile sexy and demure at the same time!