The annual Do Something awards were held at the Hollywood Palladium on Sunday evening (August 14) in Hollywood.  The awards, hosted by Glee's villain-you-love-to-hate Jane Lynch, honors celebrities efforts to make the world a better place and motivate young people to do the same saving an award for people younger than 25 who have already made a change.  The event airs on VH1 this Thursday, August 18th.
Kristen Bell and Stuart Weitzman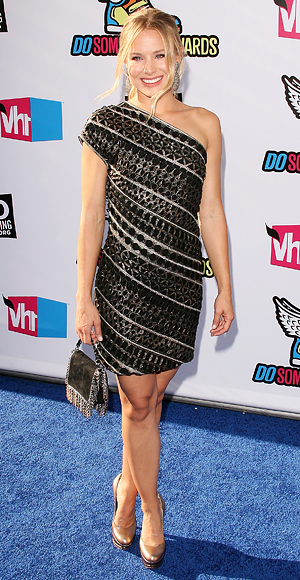 Actress Kristen Bell looked phenomenal in a black one shouldered Etro dress with bronze pumps like the Stuart Weitzman Platswoon
Victoria Justice and Pelle Moda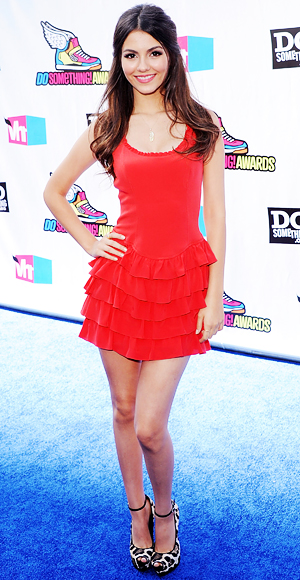 Nickelodeon star Victoria Justice looked all grown up in a vibrant LRD (little red dress) from Godfrey and sexy leopard print pumps like the Pelle Moda Issa 2.
Demi Lovato and Pelle Moda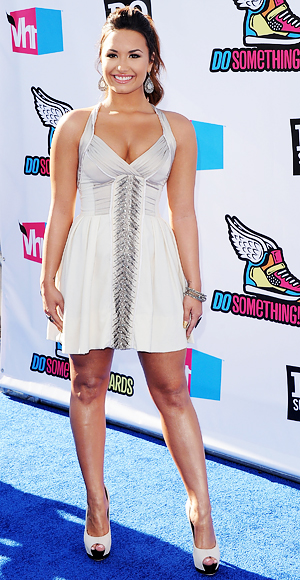 Demi Lovato walked the blue carpet in an all white ensemble from her fun and youthful white dress to her white peep toe pumps very similar to Pelle Moda Whitney.  Later in the night the star performed her latest comeback single 'Skyscraper' for a very excited crowd.